We all know that open communication, trust and respect are important aspects of being a strong business leader. However, how many of us really know how to accomplish these and other vital leadership goals? Keep reading to find some helpful suggestions about becoming the strong leader of a successful business enterprise.
Remember to maintain high morals when you are in a leadership position. Make sure you will be able to live with your decisions. If you think that a decision will upset you, avoid going down that path. Even though some people might not have similar moral beliefs as you, you must do what is right in your heart.
When leading others, focus on your subordinates and success will follow. Inspire and encourage others for best results. Motivate your team instead of pushing them hard to complete everything.
Befriend a trustworthy person in the same business field. This person will be invaluable when you have an idea and you want to make sure it is actually viable. You will, of course, have to be available to your "business buddy," as well, as this sort of relationship is a two-way street.
Deceitful and devious behavior will not win you any friends. If you wish for people to trust you when you're leading them, you have to make sure you follow through when you make a promise. If you claim you've got the very best service in a niche, be sure all the employees know how to provide it.
When you're a business leader, you should be stern but understanding. Make sure that the people working for you understand what you expect out of them. If they don't meet your expectations immediately, give them a chance to catch on. Everyone has a different learning curve, and the people that may seem slow to catch on could become your greatest workers.
Real leaders are willing to learn. Many great leadership skills don't just occur from a sudden flash of insight or a great epiphany. Great ideas can come to anybody, but good leaders study. Try reading some books on how to be a good leader, going to seminars, and talking to colleagues to see what works best for them. It can take a long time, but the more knowledge you have about proper leadership skills, the better yours can become.
Make sure your subordinates and coworkers know that you are someone who is approachable. You probably don't want to leave holes in your schedule for conversation and socialization, but it's necessary. Your employees expect and deserve your guidance, respect and appreciation. With it, they can become your greatest business asset. Without it, they become a tremendous business liability.
Don't take exceptional employees for granted. Reward your best workers. Give them more varied responsibilities and better opportunities. Match their pay to their performance. Don't let hard work go unnoticed. Make sure that you are reviewing the performance of your workers on a regular basis. If someone is truly going above and beyond, reward them for it.
Leadership can cause excess stress and anxiety, due to its added pressures and responsibilities. A good way to minimize your stress is to prioritize your tasks and responsibilities. Write them down in order of importance, and even rate them. Then, tackle the high-priority work first, working down the list. Try to avoid spending too much time on less-important tasks so you have time to invest in more important work.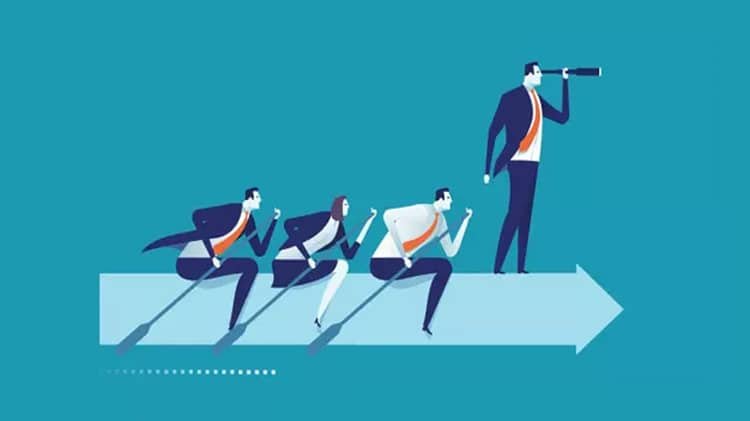 Trust your gut instincts. Some of the reasons you are a leader are based on your instincts. Yes, there will be mistakes made. Acknowledge any mistakes that you make, and ensure that you don't repeat them in the future. Don't forget them since you do not want to repeat them.
As a leader, you must set clear, uncomplicated goals. Be sure that your team can attain them, even if they are a challenge. Give a reward for each goal met, and when it is met, hand out the reward immediately. From the time we are children, this example of goals and rewards motivates us to strive to meet new challenges. It's how people work, and it will work in your workplace.
Try hard not to display preferences for particular employees' contributions and ideas. Show respect for your team by listening to them and being flexible. One thing you can do to be a great leader is to treat people like you wish to be treated. When you make promises, show fairness to each employee by following through on them.
Your role as a leader should not include treating team members, or employees, like children. You are dealing with adults who have adult lives outside of work, just like yourself. Treating them as peers whom you trust and value, is a great motivational tool that every leader should use.
If you want to become a great leader, be prepared to set a good example. If you want your team to be positive and upbeat, walk around with a smile on your face. If you value error-free work, be sure you check yours twice! The bottom line is to demand as much from yourself as you want from your team.
A huge part of successful leadership has to do with the relationships you build and cultivate with the people around you. Networking with people in the community will be vitally important to your business' success. The relationships you have with your employees are also vitally important, and perhaps even more so.
Sometimes a great leader just needs to shut up and listen to others. Your employees have a voice, and you need to give them a chance to use it. Always understand that communication is not a one way street, and value the words and opinions of others. This helps to foster a feeling of team that is essential for any business to grow.
Now that you understand some of the things that are necessary in becoming an effective leader, you can go into work with more confidence. Remember these tips when you are dealing with your employees, customers and clients. Keep learning new leadership skills to become the best leader you can be.